Training for a long distance event isn't easy, else everyone would be doing it. Your team of Boise RunWalk coaches is committed to helping you train effectively for your next long distance running or walking event. Founded by Steve in 2003, our mission is to coach you and teach you to run, and have great fun making new friends. We interact directly with you each Saturday morning during the training season. You also have access to coaches and the entire group of 500+ members on our Boise RunWalk Facebook page. Meeting for coffee and a side of hash browns after a Saturday morning workout is always fun. Hint: invite a coach  🙂
Coach Steve Blake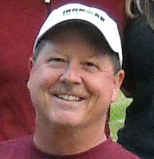 Steve enjoys coaching adults to the starting line of their first long distance event. As founder of  Boise RunWalk, Steve is part of your team of coaches who enjoy helping people who are new to the sport of running and walking, or returning to the sport following a layoff. An important ingredient to the success of your training is found in the power of group support where people of all shapes and sizes come together to support one another. At Boise RunWalk, everyone is welcome, including couch potatoes!
Helping others helps the helper. ~Coach Steve
Steve's multi-sport highlights:
2013 Race to Robie Creek
2011 Xterra Off-Road Triathlon
2008 IRONMAN 70.3 Boise Triathlon
2008 Emmett's Most Excellent Triathlon
2008 YMCA Spring Sprint Triathlon
2006 Barber to Boise
2006 Fit for Life 5K
2005 Race to Robie Creek Half Marathon
2005 Fit for Life Half Marathon (2:08)
2005 City of Trees Marathon (5:03)
2005 Payette Lake Run 18.6 miles
2003 City of Trees Marathon
2001 Portland Marathon (6:00)
1999 Oregon 5 Mile Championship
1998 Oregon State Beavers 5K
Coach Mike Carlson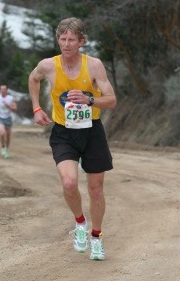 Mike has enjoyed an incredible lifetime as both athlete and coach. He has coached hundreds of people to their first running event, and many other athletes to their athletic best. His leadership, encouragement and support has helped so many, even tutoring mathematics to students. In addition to coaching runners and walkers with Boise RunWalk he has coached Junior High and High School track and cross-country, and groups with the YMCA. In 2005, Mike was awarded the Boise RunWalk Lifetime Coaching Achievement Award.
It's been a blessing to be able to successfully compete, coach Boise RunWalk, and tutor young math students for many years. These are part of my calling from our Savior. ~Coach Mike
Here are a few of Mike's running running career highlights:
1976  Idaho State High School Mile Champion
1993  Idaho Famous Potato Marathon Winner
1994  USATF Masters Outdoor Nationals 2nd
1994  Humboldt Redwoods Marathon Winner
1998  USATF 50 Mile Road Championship 4th
1999  USATF 50 Mile Trail Championship 4th
2002  City of Trees Marathon Winner
2004  City of Trees Marathon Winner
2005  USATF Masters Indoor Nationals 1st
2005  USATF Masters Indoor Nationals 2nd
2005  Boise RunWalk Lifetime Coaching Achievement Award
2012  YMCA RunWalk Head Coach – through 2014
Coach Bonnie Carlson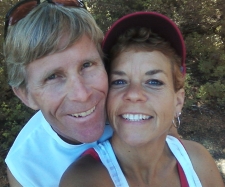 I am excited to be a part of Boise RunWalk with my husband, Coach Mike!  I've been running for about nine years and competitively the last six. I've run several half-marathons and really enjoyed the Aldape Summit Challenge and the Payette Lake 30Km. I love running outside in God's beautiful creation on our Boise greenbelt as well as our Boise foothills trails. Along with running, I also enjoy strength and core training and just generally being fit and healthy. After a full day directing one of Meridian's largest pre-schools, there is nothing like the stress relief of a run.  I praise Jesus for His many blessings and the opportunity to encourage and help other runners and walkers in their pursuit of well-being with Boise RunWalk.